Yesterday night football results- FIFA World Cup qualifiers on November 12, 2021
Yesterday night football results- FIFA World Cup qualifiers on November 12, 2021
International football is in its full flow at the moment, and why should it not be? The November round of FIFA World Cup qualifiers consist of the final round of qualifying games which decide which teams go to the Qatar World Cup next year, who makes the play-off, and which team heads out. Here, Alley Sport gives you glance of all the yesterday night football results from Nov 12, 2021.
Yesterday night football results- England win in a rout, Italy squander golden chance
England beat Albania by a 5-0 margin to stay at the top of Group I with just one gameweek to go. Harry Kane scored a sublime hat-trick while Harry Maguire and Jordan Henderson also got on the scoresheet for the Three Lions. With their next game against minnows San Marino, qualification is guaranteed for the Three Lions. Scotland beat Moldova 2-0 in their Group F game to stay in the running for a playoff spot.
Northern Ireland beat Lithuania in a dead rubber by a 1-0 margin, while Hungary thrashed San Marino 4-0. Poland also kept the battle in Group I interested after a big away win against Andorra in the form of a 4-1 rout, but they would only have to be happy with a playoff spot considering how easy England have it vs San Marino.
Italy drew against Switzerland in what was the shock result of the night. Schweizer Nati are a good side and the fact that they got a draw against the Italians wasn't itself the shocking aspect, but that the Italians squandered a penalty through Jorginho in the dying minutes. So much for the Ballon d'Or shouts…
Best of the rest as Argentina beat Uruguay- Yesterday night football results
So while Italy are still to confirm their first place finish in the group as both them and Switzerland are tied in first place in their group with 15 points, Denmark further showcased their dominance after a 3-1 win vs Faroe Island. The Danes have already qualified for the winter event in Qatar along with Brazil, Germany, and Qatar.
Austria, meanwhile, beat Israel 4-2 but the result won't have any bearing on their standings. Argentina beat Uruguay 1-0 to consolidate their second spot, building an 8 point lead over Ecuador and 12 point lead over the Uruguayans. Angel di Maria's 7th minute goal was the difference.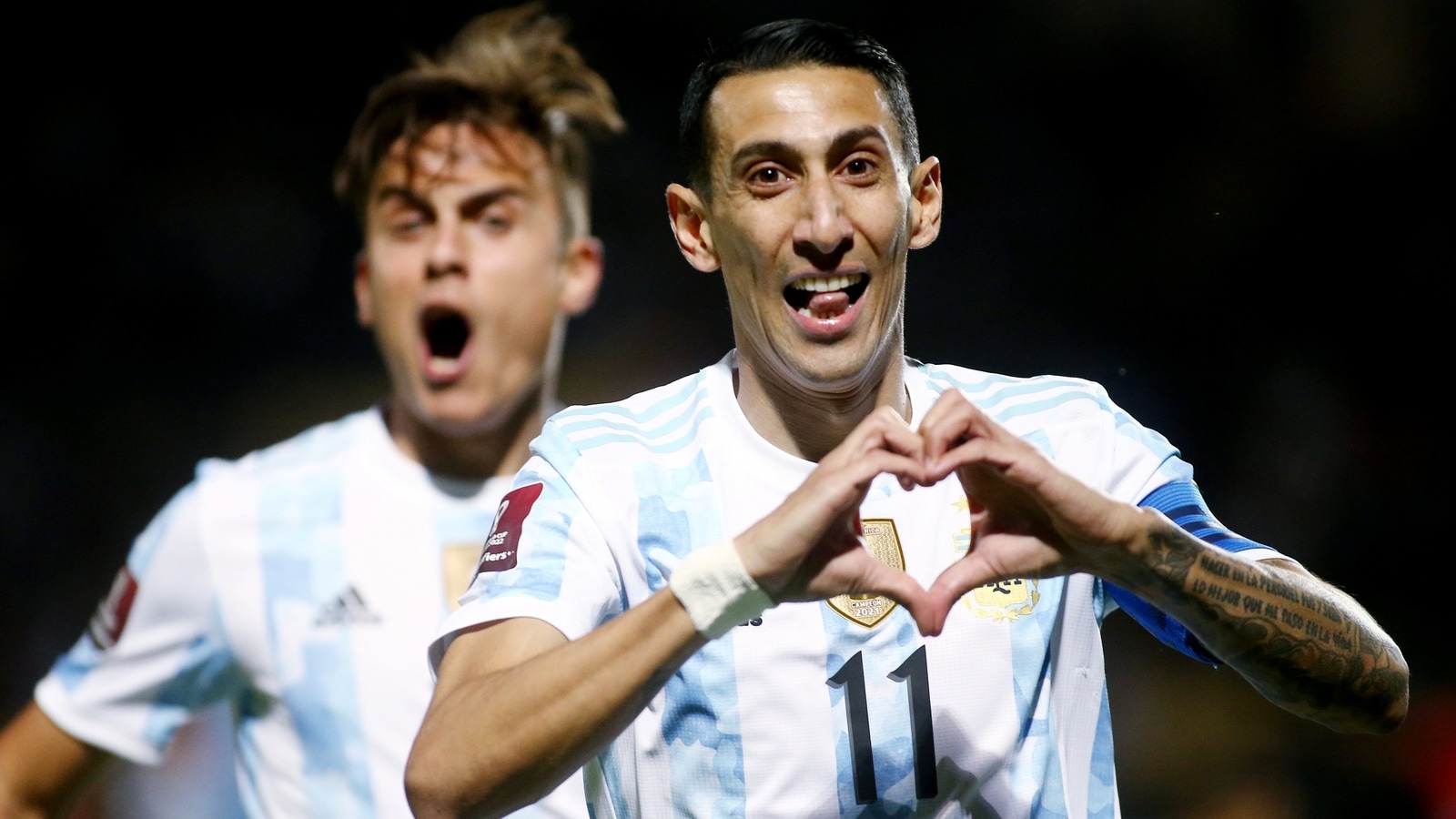 Comment on "Yesterday night football results- FIFA World Cup qualifiers on November 12, 2021" and let us know your thoughts on his on his wonderful career.
For More stories like Yesterday night football results- FIFA World Cup qualifiers on November 12, 2021, click here.
Follow us on Instagram and check out our YouTube channel to stay in touch with the latest happenings in the world of football.