Unveiling the Biggest Cricket Stadium, to host IPL 2020 Final
The most talked about upcoming cricket stadium, Motera Stadium or Sardar Patel Stadium has reached its final stages of completion. Located in the Motera locality of Gujarat's Ahmedabad, Motera Stadium is all set to be the biggest cricket stadium in the world with a seating capacity of 110,000.
It is currently undergoing reconstruction. It was demolished in the late 2016 to be reconstructed again from 2017. The stadium capacity will overtake Melbourne Cricket Ground in terms of capacity. However, it is not that the stadium has not hosted events before. It was one of the host stadiums during the 2011 World Cup. The global construction giant L&T won the bid to construct the stadium in 2017. Not only cricket, the stadium can support badminton, tennis and other events too and may become host to other sporting events too.
Versatility in the stadium is something that can prove to be beneficial for the organisers and the fans.
World's Biggest Motera Cricket Stadium to Host IPL 2020 Final?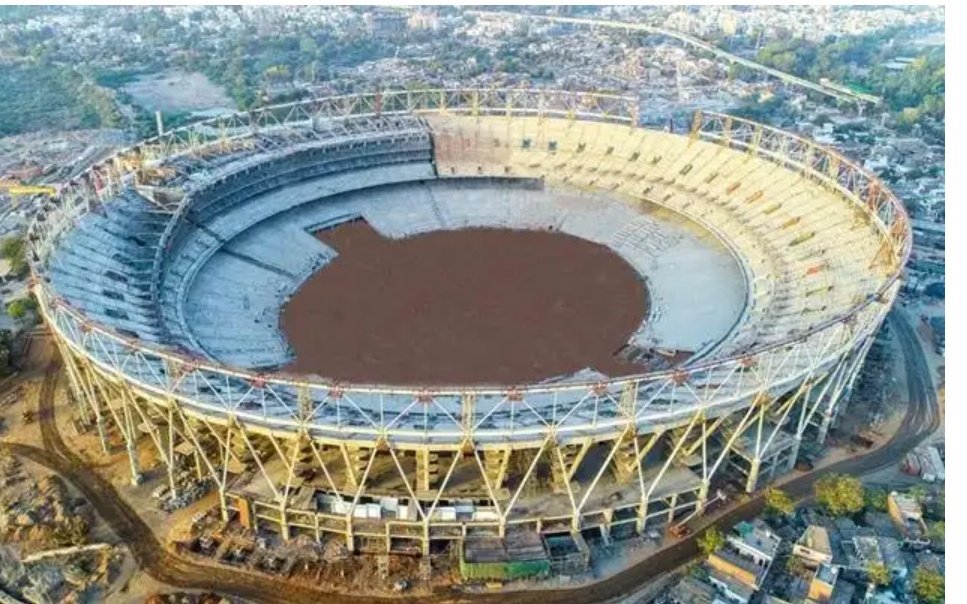 The Motera Stadium is bid to be the host for IPL 2020 Final, as per sources. Due to its seating capacity, BCCI has pushed its name to host the Mega Event and there could be no bigger stage than the IPL Final. The Indian Premier League is all set to start in the month of March, 2020. Situated in a 63 acres of land, it has over 70 corporate boxes, swimming pools and much more.
The Motera Stadium witnessed many achievements over these years, becoming the stadium where Sunil Gavaskar completed 10,000 test cricket runs. Kapil Dev bagging 9 wickets in an innings is also a landmark of the same stadium. The Stadium can be the best venue to organise the IPL 2020 Final as it can gather a lot of crowd from the nearby areas and seating them.
Stadium to be jam packed during the IPL Final is one of the expectations kept by the BCCI from the stadium. As Cricket reaches newer heights and the need for larger stadiums arises, the Motera ground is all set to fulfill the expectations. BCCI can also use the stadium for future purposes if they wish to host much more events at the venue. However, the stadium owned by the Gujarat Cricket Association (GCA), BCCI has the authority to ask for organising permissions.
Read more: http://alleysport.com