Why do Inter and Milan share stadium?- Italian giants announce 'Cathedral' to replace San Siro
Why do Inter and Milan share stadium?- Italian giants announce 'Cathedral' to replace San Siro
Inter and AC Milan are two of the biggest Italian clubs in the world. While Rossoneri have 7 UEFA Champions League titles to their name, I Nerazzurri are the most recent Italian club to win the title, under Jose Mourinho back in 2010. But what is the most peculiar about their century-long rivalry is that they share a stadium.
Why is that the case? The two clubs also announced Cathedral as the stadium to replace San Siro. If the shortage of stadiums was an issue, surely the new stadium could have been handed over to the other team and San Siro would have been preserved. So, why do Inter and Milan share stadium in this day and age?
Why do Inter and Milan share stadium? The history of San Siro and promise of Cathedral
San Siro was originally the property of only AC Milan since its construction in 1926. Inter Milan then played their games at a Stadium called Arena Civica, which was a more circular, colosseum-esque designed stadium. Milan and Inter actually split in 1908 due to differences otherwise, they were formed as Milan Cricket and Football Club as early as 1899.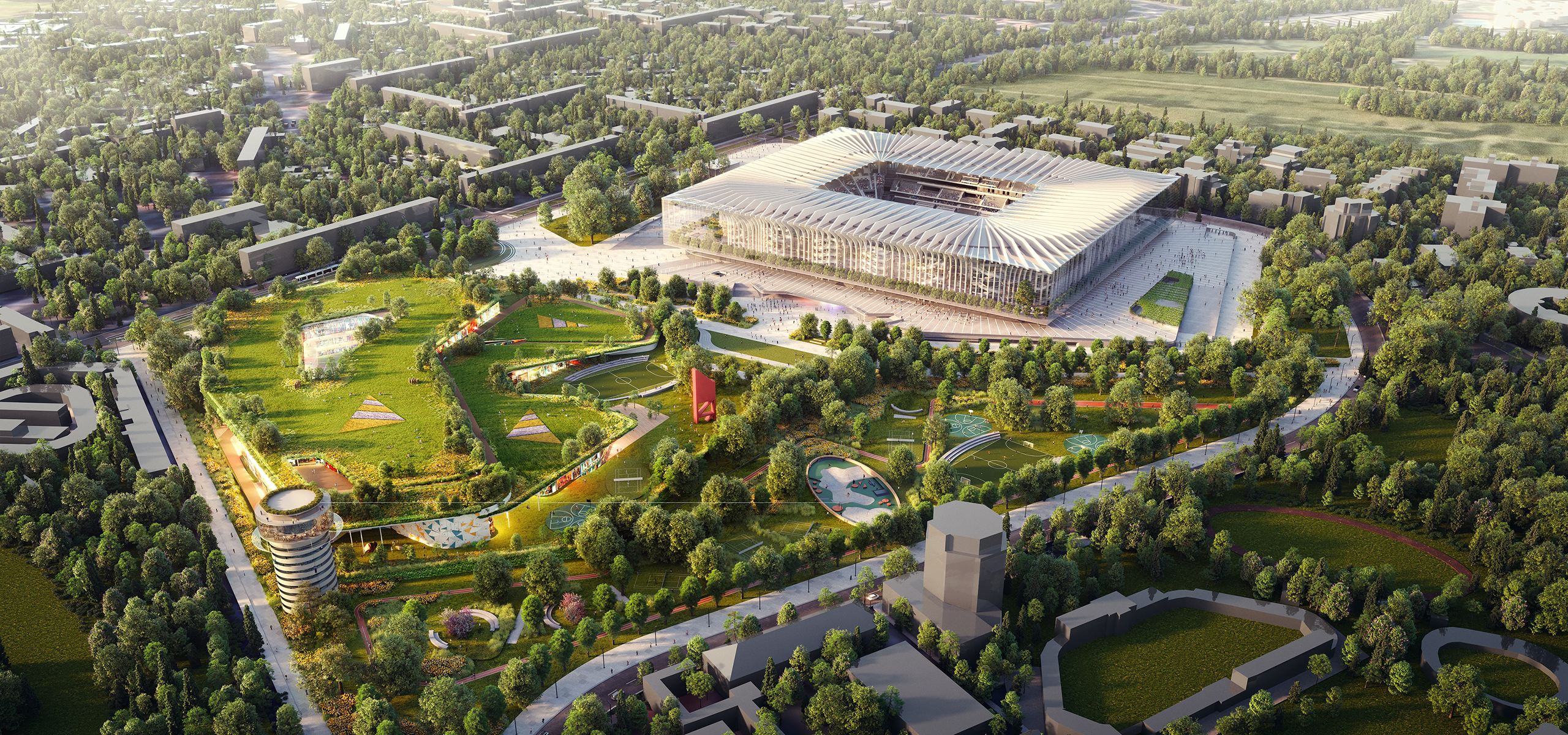 But in 1947, Inter and Milan reached an agreement to share the stadium after Inter enjoyed a successful period as tenants of the stadium. The stadium is currently owned by the City of Milan and is leased to both clubs. The two teams also never have home matches on the same day for this very reason.
The new 60,000-seating stadium, Cathedral, is going to be built next to San Siro and will also be shared by the two teams.
Which football teams share stadiums? Other clubs that also have the same stadiums
Most famously, AS Roma and Lazio SS share their stadium as well. The Olympic stadium in Rome is quite arguably the most iconic stadium in world football and the two have shared the stadium for a long time now.
Genoa and U.C. Sampdoria share the Luigi Ferraris Stadium as well. Estádio do Maracanã in Brazil, meanwhile, is shared by Botafogo FR, CR Flamengo and Fluminense FC.
Stadio Atleti Azzurri d'Italia in Italy is the home ground of Atalanta B.C. and U.C. Albinoleffe. And India's most famous stadium, the Salt Lake Stadium in Kolkata, is shared by Mohun Bagan, ATK, and East Bengal FC.
Comment on "Why do Inter and Milan share stadium?- Italian giants announce 'Cathedral' to replace San Siro" and let us know your thoughts on if such a concept of sharing stadiums makes a derby more interesting and is cost-effective, or if it's an unwise idea.
For More stories like Why do Inter and Milan share stadium?- Italian giants announce 'Cathedral' to replace San Siro, click here.
Follow us on Instagram and check out our YouTube channel to stay in touch with the latest happenings in football.