Who is Albert Sambi Lokonga: The new wonderkid at Arsenal
Who is Albert Sambi Lokonga: The new wonderkid at Arsenal
Arsenal are known to house some of the best young talents in the world. In the 21st century, it dates back to them signing players like Thierry Henry, Samir Nasri, Robin van Persie, and nurturing them into some real world class talent. In this era under Mikel Arteta, they have their own class of young starlets, including a Belgian midfielder. So, who is Albert Sambi Lokonga? We find out.
Who is Albert Sambi Lokonga- The beginnings
Albert Sambi Lokonga is a 22-year-old midfielder that plays as a midfielder for Arsenal and the Belgian national team. The youngster made his name coming through the academy of Belgian powerhouses, Anderlecht, who have housed some of the best young Belgian talents in recent years.
He finally earned his first-team status at Anderlecht in 2018, as a 19 year old, and was an influential part of their set-up that regularly challenged Genk for the league titles. And in the summer of 2021, a certain English club came calling, which would go on to fulfil the kid's dream of playing amongst the best players in the world in Premier League.
The start of something special- Who is Albert Sambi Lokonga
Mikel Arteta sanctioned a deal worth an initial £15million in transfer fee that saw the midfielder join the Emirates in the summer of 2021. Straightaway, it was apparent that he is to become a player in the first-team set-up rather than that of the U23s. He made his start on gameweek 1.
People were surprised when Lokonga was one of the starting names in Arsenal's XI against Brentford in the season opener. He played the full 90 minutes in a game Arsenal went on to lose 0-2. A player who can play in central as well as defensive midfield, the bullish midfielder is a stellar name in the Arsenal teamsheet on a regular basis.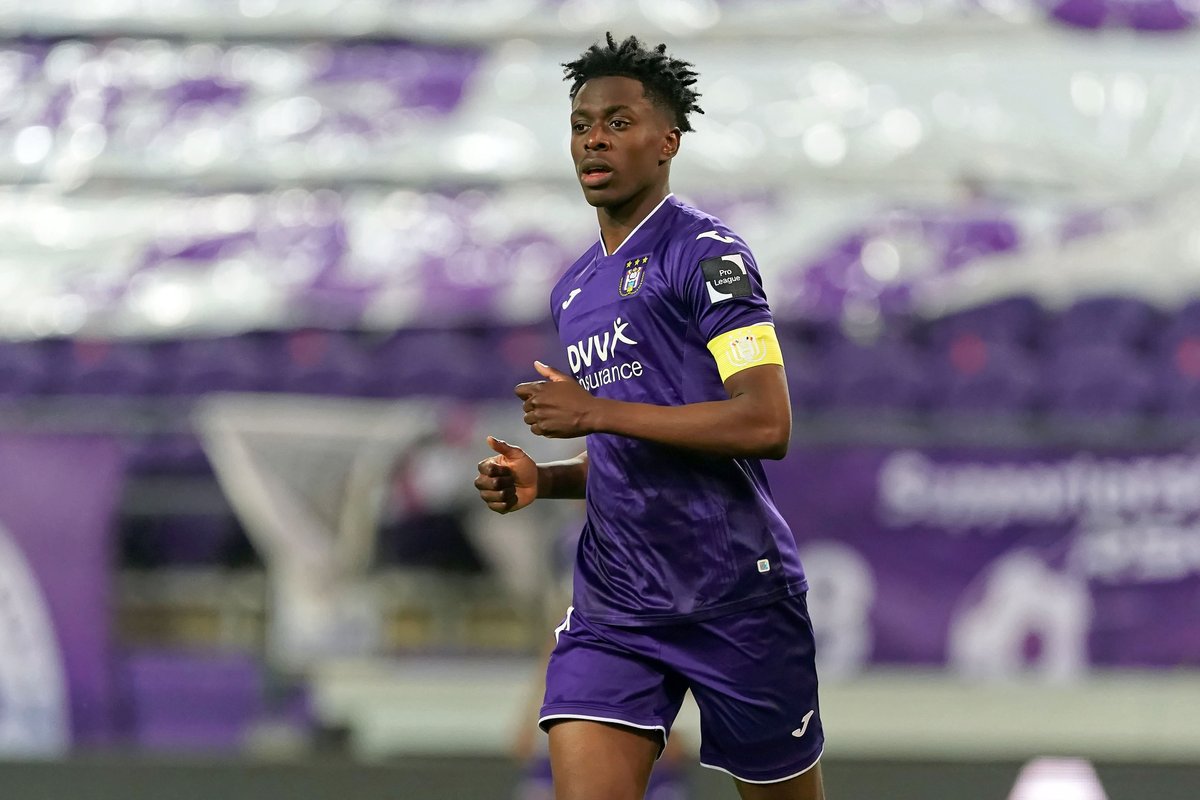 He has unfortunately not tasted European football at senior level yet but would hope to break the duck next season when, or if, Arsenal make one of the three UEFA club competitions available. He does have a senior cap for Belgium though, which came on 2nd September, 2021, while he was an Arsenal player, against Estonia in a FIFA World Cup 2022 qualifier.
Comment on "Who is Albert Sambi Lokonga: The new wonderkid at Arsenal" and let us know your thoughts on what you make of his PSG career so far.
For More stories like Who is Albert Sambi Lokonga: The new wonderkid at Arsenal, click here.
Follow us on Instagram and check out our YouTube channel to stay in touch with the latest happenings in the world of football.