Was Zidane ever offside?- Debunking the myth that Zizou was never caught offside
Was Zidane ever offside?- Debunking the myth that Zizou was never caught offside
Zinedine Zidane is one of the most famous footballers to come out of Europe. While most kids of this generation reduce his memory to just that headbutt to Marco Materazzi in the 2006 FIFA World Cup final, he was arguably one of the finest operators in possession, and has been a great tactician off it.
But one myth that has emerged over the years is that he was never offside during his career. That seems preposterous but on some thinking, you want to believe it's true. So let's analyse if this ever was the case.
Was Zidane ever offside for Real Madrid or France?
Yes, of course he was. Like almost every retired player in the world, Zizou was caught offside a fair few times during his football career. It is verified by statisticians that he was caught offside five times during his career for France at the FIFA World Cup and UEFA European Championships.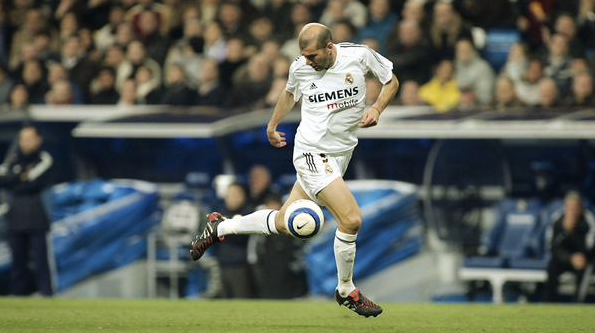 And he was also caught offside several times during his club career. If you still don't believe, below is a video attached that shows one of the instances where the former Juventus and Real Madrid playmaker strayed offside and was flagged for it. Not really a surprise, considering he had a career that last more than 15 years where he played more than 600 professional games.
Why do people think Zidane was never offside during his career, ever?
Zidane is a man that captivates the attention of fans from all generations. Attaching his name to any regular stat makes it seem even more audacious and gets clicks and views. It wouldn't have been the same if this stat was attached to the name of someone like former West Brom midfield, Claudio Yacob. It's not like he wasn't ever caught offside either, but you get our point.
Moreover, Zidane played more as a number or a number 6 on the pitch, in addition to the times he started as a number 10. Being a midfielder, he wasn't really making runs in behind defences and so, this ridiculous stat still seemed believable to some. Nevertheless, we now know the truth.
Zinedine Zidane was, in fact, caught offside multiple times during his career and we would be wise to cross check our numbers the next time we fall for just any statistic or factoid that we come across on the internet!
Comment on "Was Zidane ever offside?- Debunking the myth that Zizou was never caught offside" and let us know your thoughts on who will win sign for whom and what areas do Man United want to invest in.
For More stories like Was Zidane ever offside?- Debunking the myth that Zizou was never caught offside, click here.
Follow us on Instagram and check out our YouTube channel to stay in touch with the latest happenings in football.