Top 5 T-20 Batsmen in International Cricket
When it comes to playing blistering innings, high aggression levels & entertainment, T20 Cricket is one of the formats which contains everything-from explosive batting to fiery bouncers. It is a like a package in whole. The reason why fans prefer watching T20 cricket is because it is a much more shorter format and thus the game ends within 3-4 hours. In the 3 hours of the game we see cricket reaching new heights of excitement. It is said that T-20 format is a batsmen's game and especially those batsmen who can hit the ball hard to the stands. In this format opening batsman is very important as he is responsible for how the innings of a team will progress. Today we have tried to enlist top 5 most explosive openers in T20 international cricket.
If we refer to one of the greatest T20 batsmen, Chris Gayle is one of the names that come in our mind, without any doubt. Chris Gayle was the first batsman to score a century in T20 international cricket. He has a tendency to always attack and play un-orthodox cricket. This is the reason for many of his big innings in T20 cricket. Chris Gayle played 58 international T20 matches, scoring 1627 runs at a strike rate of 142. His strike rate speaks for himself. He also has scored 2 hundreds in T20 internationals hitting a total of 105 sixes!!
2. Rohit Sharma
Rohit Sharma is one of the most successful openers in T20 internationals. He has been opening for India for quite a long time now. Rohit has hit most hundreds in T20 international cricket. He has also scored most runs for India for sometime. Playing 96 international T20 matches and scoring 2422 runs, he can be termed as one of the best T20 batsmen currently. He has scored 4 hundreds in T20 internationals with a strike rate of 136. He hit 107 sixes in T20'S international. Rohit Sharma is the anchor for all the big scores that are scored by Team India in T20 internationals.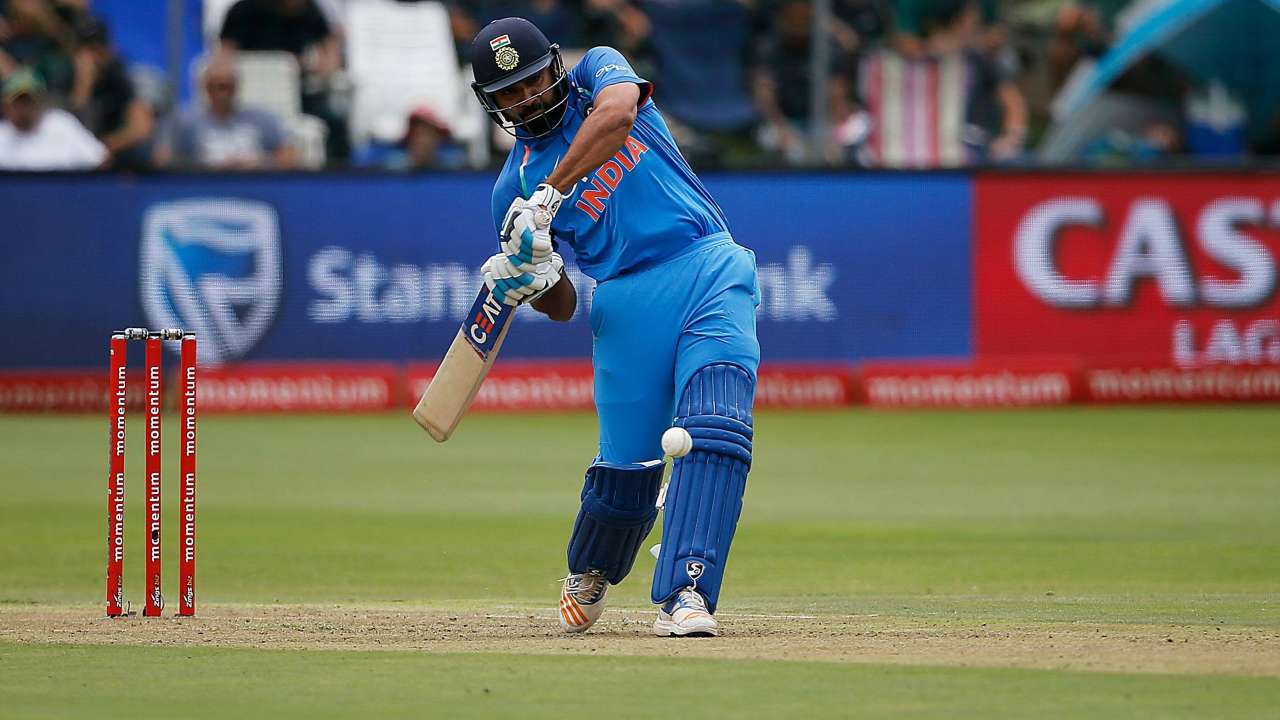 3. Colin Munro
New Zealand dashing opener Colin Munro is very successful in this format. He also represents Delhi Capitals in the Indian Premier League. Colin Munro has played 55 matches in T20 internationals and scored 1436 runs. He hit 3 hundreds in T20 international cricket and his strike rate is 161. He along with Martin Guptill can make any score look easy once they get going. Colin Munro is one of the top T20 Batsmen in world cricket.
4. Aaron Finch
Destructive T20 Batsman Aaron Finch, who represents Australia has been one of the leading names in international T20 cricket. Aaron Finch has played 52 matches in international T20s. He scored 1671 runs in this format and he has the highest individual score in international T20s as well. He scored 172 runs and that was the highest individual score in international T20s. Aaron Finch and David Warner are one of the deadliest combinations of destructive batting when it comes to hitting the ball out of the park!!
5. Jos Buttler
Jos Buttler, who represents England internationally and Rajasthan Royals in the Indian Premier League, normally is a finisher who plays at. No. 6 or 7 but in T20 international cricket, he has been opening the innings for England for the last 2 years. He has played 66 matches and scored 1260 runs in T20 internationals. His strike rate is a massive 138! His numbers have been improving lately after he has started opening the batting for England.
Watch Jos Buttler's one of the best innings in 2015, https://www.youtube.com/watch?v=J6QAoOacchc
Read more: https://alleysport.com