Premier League TOTS 2021: Team of the Season 2020/21
Another Premier League season comes close to draw the curtains, with Alley Sport bringing the Premier League TOTS 2021 and our insights on the same.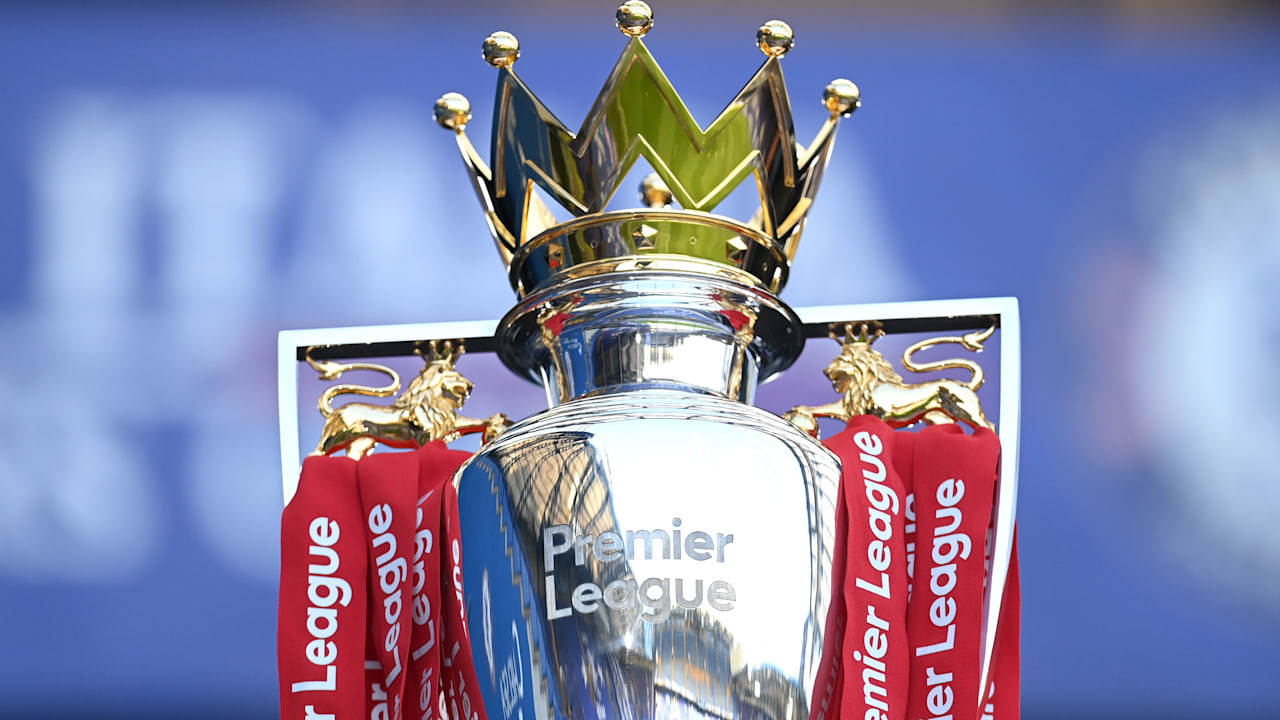 This season of Premier League football has been full of surprises, a new approach to playing football with the COVID pandemic ensuring no fans in the stadiums for most of the season and also astonishing performances by some of the teams, in a league, which never fails to disappoint and is considered by many the "best football league in the world".
We go with the formation of 4-4-2, selecting the players from different clubs, who in our opinion, have been game changers and have stood out for their respective clubs
Read: Tottenham predicted lineup vs Sheffield United, Preview, Prediction, Latest Team News, Livestream. Premier League 2020/21 Gameweek 34
Premier League TOTS 2021: Goalkeeper
Goalkeeper: Emiliano Martinez (Aston Villa)
Despite being 3rd in the current Premier League clean sheets chart, behind Ederson of Manchester City and Edouard Mendy of Chelsea, Emiliano Martinez has been a rock of a rejuvenated Aston Villa side, who barely retained their Premier League status last season, and now see themselves in 11th position, with several magical performances by the Argentinian shot stopper, who has carried his team safely away from relegation zone.
Premier League TOTS 2021: Defenders
Left Back: Luke Shaw (Manchester United)
Luke Shaw has seen exponential growth in his development, with the Manchester United left back, creating 53 chances in the Premier League in the Premier League 2020/21 campaign, more than any other left back in the top 5 leagues. He has also contributed 5 assists, which is the 3rd best amongst the left backs, also creating 7 chances in the season, cementing his place in the starting eleven of a Manchester United squad, with a lot of depth.
Center Back: Ruben Dias (Manchester City)
The Portugese defender has been a rock at the heart of the Manchester City defense, with Manchester City only conceding 15 goals with Ruben Dias on the pitch. The defender has also adopted Pep Guardiola's style, completing 93.52% of his attempted passes, misplacing 157 of 2,421. The Portuguese defender aerial ability is also his advantage, winning 62.5% of his 88 aerial duels.
Centre Back: John Stones (Manchester City)
Without question, Manchester City would lift the Premier League trophy, courtesy of their center back duo of Ruben Dias and Englishman John Stones, a formidable partnership, helping the Sky Blues keep 17 clean sheets in the season, averaging 81 passes a game, as well as chipping in 4 goals throughout the Premier League campaign.
Right Back: Trent Alexander-Arnold (Liverpool)
In a overall poor season for Liverpool, Trent Alexander-Arnold has been criticized heavily, but his significance is underrated to the team, in terms of his contribution to attacks, which only few defenders are able to do. Trent has contributed to 2 goals, giving 5 assists in the process (3rd best by a defender in the Premier League this season, as well as being the defender with the most shots this season (43 shots), along with 51 chances created.
Read: West Ham predicted lineup vs Burnley, Preview, Prediction, Latest Team News, Livestream. Premier League Gameweek 34
Premier League TOTS 2021: Midfielders
Bruno Fernandes (Manchester United)
Bruno Fernandes has taken the Premier League 2020/21 season by storm, and is one of the most influential player in his first full season as a Manchester United player. The Portugese maestro has contributed 11 assists (2nd overall in the Premier League) and 16 goals (3rd overall in the Premier League)- showing his significance to the Red Devils and being one of the pioneers of the dominant performances of Manchester United.
Kevin de Bruyne (Manchester City)
Another solid season for Kevin de Bruyne has earned him a place in the Team of the Season. The Belgian playmaker also contributed with 11 assists, despite missing majority of the season with injuries, and has had 78 shots (2nd highest by any midfielder), also hitting the woodwork 4 times this season (2nd highest by any midfielder. Kevin de Bruyne will also lead Manchester City to yet another Premier League, considered as a modern day legend already in the world of football.
Jesse Lingard (West Ham United)
Jesse Lingard has played a significant role to push the Hammers to 5th position in the Premier League, scoring 9 goals in the process, after just joining West Ham on loan from Manchester United. He overtakes the likes of Jack Grealish and fellow teammate Michal Antonio, as his match winning contributions in the business end of the season against Arsenal, Wolves and Spurs to name a few has been a delight to the fans, deserving a place in the team of the season.
Mason Mount (Chelsea)
In his young career, Mason Mount already has established himself as a starter at Chelsea, scoring 6 goals and 4 assists throughout the campaign. These numbers do not do justice to the overall impact Mason Mount has brought to Chelsea, with 70 shots taken, as well as involved in the incredible turnaround for Chelsea, cementing their position in the top 4.
Also Read: Arsenal predicted lineup vs Newcastle, Preview, Prediction, Livestream. Premier League Gameweek 34
Premier League TOTS 2021: Forwards
Dominic Calvert Lewin (Everton)
Dominic Calvert-Lewin took the first half of the Premier League by storm, putting Everton in a commanding position prior to the New Year, and his absence with injury is quite evident in the Everton ranks. Calvert-Lewin contributed 14 goals for the Toffees, along with 2 assists, and made his way to the England squad, pioneering a new look Everton team into the top half of the table.
Harry Kane (Tottenham)
While Tottenham's struggles continue, Harry Kane continues to be the most impactful player at the club, being one of the most influential players in the Premier League. Harry Kane has scored 21 goals this season, a feat he has been constantly achieving since the 2014/15 season, and also contributed 13 assists, forming a lethal attacking partnership with Heung-min Son.
English Premier League matches will be broadcasted in India by the STAR Entertainment network, while fans also have the option of streaming the game from the Disney+Hotstar app. Comment on Premier League TOTS 2021 and let us know your opinions for the same.
Also Read: Everton predicted lineup vs Aston Villa, Preview, Prediction, Latest Team News, Livestream. Premier League 2020/21 Gameweek 34
For More Stories click here.
Follow us on Instagram and subscribe to our YouTube channel for exciting content and the latest updates.