How many times has Italy won the Euros after their 2021 triumph?
A giant team like Italy came into the 2020 UEFA Euros tournament as an underdog. They went onto defy expectations and win the whole thing. The Azzurri are no stranger to success, however, and Alley Sport answers your question- just how many times has Italy won the Euros?
How many times has Italy won the Euros?
The Italians have won the European championship just two times. 'Just' is a harsh word because some countries like England haven't even won it once. But it pales in comparison to the four World Cups that they have amassed in their glittering history.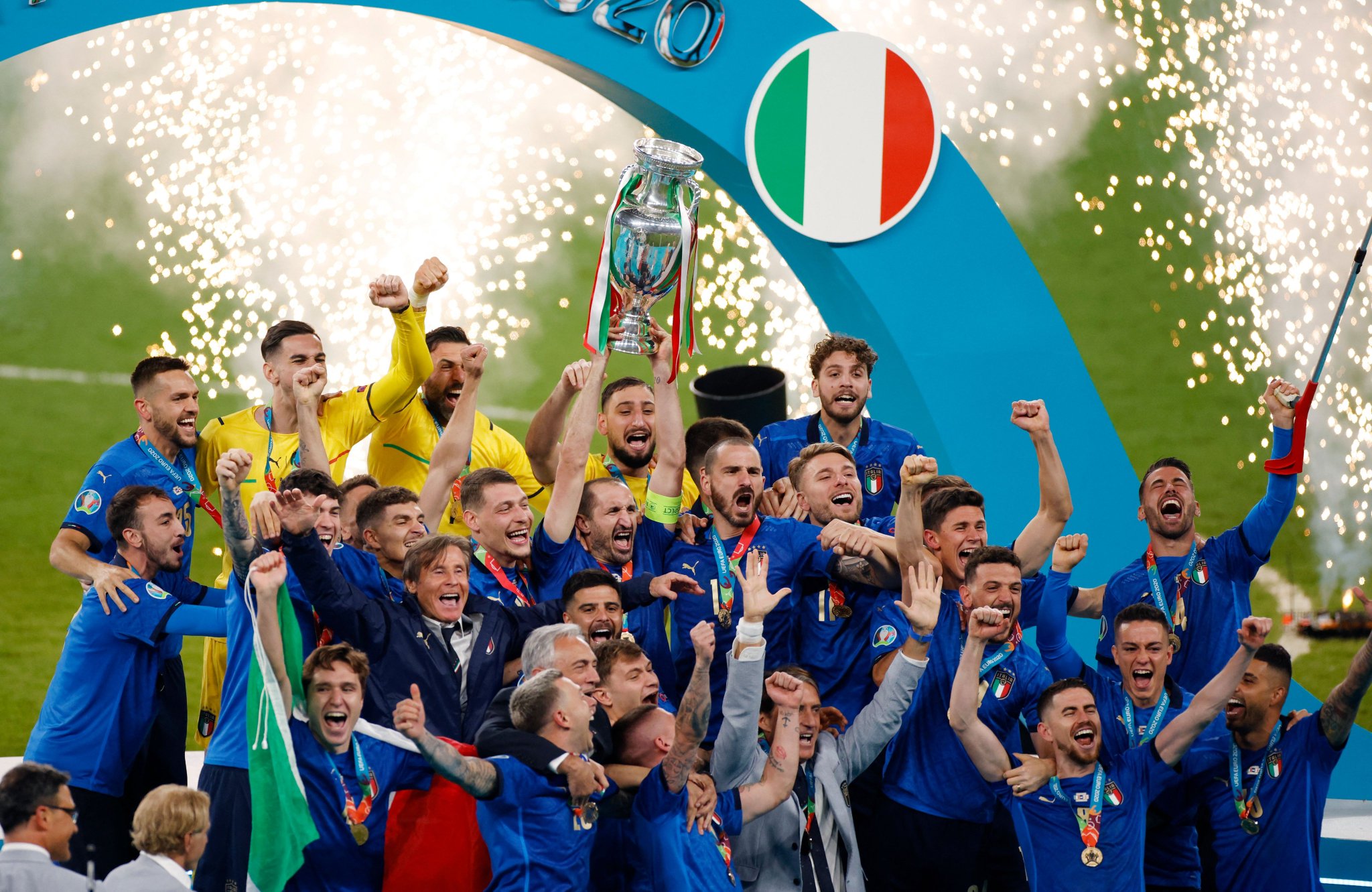 Their first triumph came back in the 1968 European Championship. But that win carried little significance when compared to the won in 2021. Back then, they only had to play the semi-final and the final in the main tournament with the number of participant teams severely restricted. That is not the case anymore.
In fact, their semi-final win against the Soviet Union was courtesy of a coin toss after the game ended 0-0. The final was a replay as the Italians beat Yugoslavia to lift the coveted Henri Delaunay trophy in front of their own fans. It took them 53 years to win the next one.
Italy won the Euros twice after 2020 UEFA Euro success
The Italians had reached the final twice since the turn of his century. Their first final appearance came in a losing effort to France in the 2000 edition. The second loss in the finals was a bit more embarrassing as Spain ran them ragged in a 4-0 win- a tournament best remembered for Mario Balotelli's goal-scoring exploits and that celebration against Germany.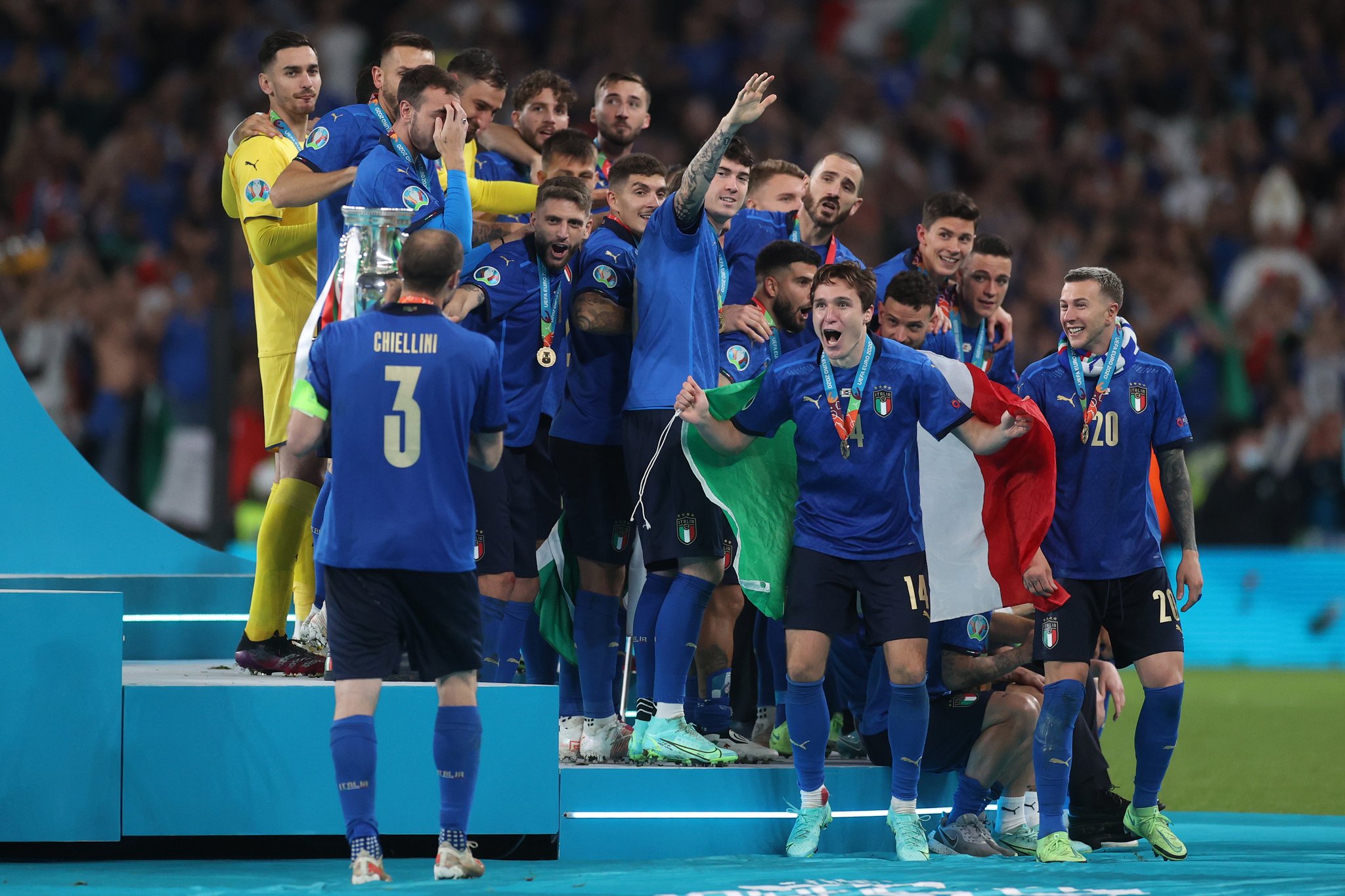 But finally, they got their hands on the trophy once again this summer- much to the delight of the majority of the footballing world. England might have had the star names but their fans' deplorable behaviour throughout the tournament and the country's sheer luck with refereeing decisions took away the shine from their title challenge.
The match was tied after full time as Luke Shaw's third-minute opener was cancelled out by Leonardo Bonucci's 67th-minute header. The Italians then won 3-2 on penalties after a heroic display from Gianluigi Donnarumma. Roberto Mancini's men beat some of the finest sides in the tournament to lift the trophy- beating Spain in the semis and Belgium in the last 8 before their final win against England at Wembley.
Comment on "How many times has Italy won the Euros after their 2021 triumph?" and let us know your thoughts in the comments!
For More stories like this How many times has Italy won the Euros, click here.
Follow us on Instagram and check out our YouTube channel to stay in touch with the latest happenings in the world of football.