Arsenal vs Watford Preview, Latest H2H Record and Betting Tips: Premier League 21/22, Gameweek 11
The Gunners and the Hornets lock horns this weekend as both managers look for the vital three points. As always, we at Alley Sport bring you the Arsenal vs Watford Preview, Latest H2H Record and Betting Tips as we analyse this Premier League 21/22, Gameweek 11 fixture from the best league in the world.
Arsenal vs Watford Preview
Arsenal started this season not knowing what they wanted. The Gunners, once challengers for the biggest trophies in the world, have now no assurances of even European football at any level. Their first aim would have been to break into the top 4 again. For newly promoted Watford, now with a new manager, survival in this league seems the most important.
For the Gunners, vs Leeds United, Aston Villa, and Leicester City has sent them flying to 6th in table, level on points with Manchester United. They started the season terribly but are now unbeaten in their last 7 league games, with 5 of them being wins and two being draws. Their next task is taking on a Watford side with barely any confidence.
Claudio Ranieri's Hornets are in a relegation fight this season. And that's not a surprise, considering they just recently came up from the Championship this campaign. But with 10 points from 10 games, things aren't looking safe yet for the Italian's men. Watford did show against Everton that they have what it takes to put a decent team to the sword, but Arsenal are a whole another level of difficulty.
Apart from the Arsenal vs Watford preview, the predicted lineup of both teams for the games can be found here along with other key details and information about the game:
Arsenal vs Watford H2H Record
The Hornets and the Gunners have faced each other just 32 times in the past given Watford's newfound status in England's upper echelon. The Gunners are actually not that impressive against them, with 18 wins compared to Watford's 12 in H2H games.
Just two games have finished in draws, which is astonishing. The Gunners are on a 6-game unbeaten run against them, with them not facing each other last season as Watford were in the Championship then. The Hornets' last win against Arsenal came in October 2017 in the league, at Vicarage Road.
H2H record vs (last 6 games in all competitions): W-W-D-W-W-W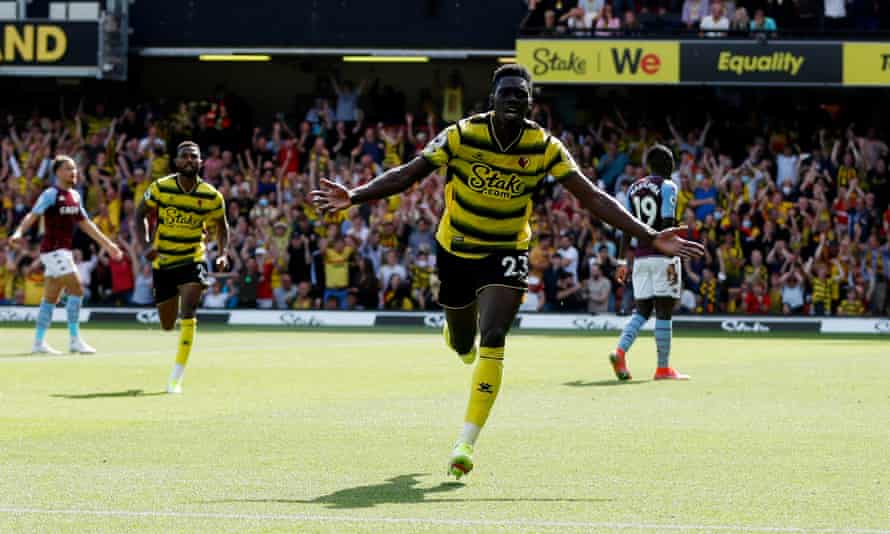 Arsenal vs Watford Betting Tips
Betting sites around the country, including OddsChecker, a website that compiles Odds data from the top betting sites in the United Kingdom, place Arsenal as the obvious favourites here at 5/11, as compared to Watford who are at 15/2 to get an away win here. A draw stands at 4/1.
Gabonese international Pierre-Emerick Aubameyang is placed as the most likely first goal-scorer by the same website at 16/5, followed by his teammate Alexandre Lacazette at 15/4. 2-0 at full-time in favour of Arsenal is the most likely scoreline as per the 39/5 odds, followed by a 1-0 home win. The safest money here would, in our opinion, be on an Arsenal win, with Asian handicap, and on a Gunners clean sheet.
Comment on "Arsenal vs Watford Preview, Latest H2H Record and Betting Tips: Premier League 21/22, Gameweek 11" and let us know your views on who will win the game.
For More stories like Arsenal vs Watford Preview, Latest H2H Record and Betting Tips, click here.
Follow us on Instagram and check out our YouTube channel to stay in touch with the latest happenings in the world of football.