Are West Ham in Europa League 2021/22?- Why the Hammers are missing from the draw
Are West Ham in Europa League 2021/22?- Why the Hammers are missing from the draw
When the draws were made for the UEFA Europa League knockout stages today, West Ham United were missing from the pot. That raised the eyebrows of any because the Hammers topped their group H containing the likes of Dinamo Zagreb. We know find out why West Ham were not in UEFA Europa League draw today.
Are West Ham in Europa League draw 2021/22?
West Ham crushed their group this season and they were through as group winners with a match to spare. As a result, they don't need to play in the next stage of the competition. Since they are their group winners, they are straight through to the last 16 of the competition.
This slight tweak of rules impacts group winners and second-placed teams as the winners progress to the last 16 stage directly, while the runners-up play against the third-placed UEFA Champions League team in their group. The winner of that game then plays against the UEL group winners.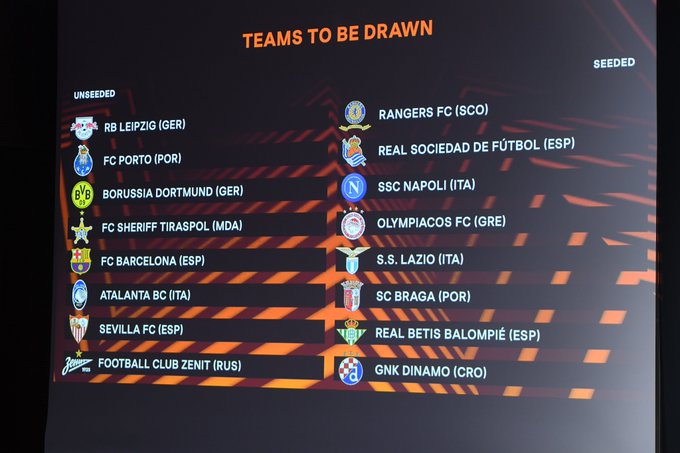 Here is a list of all of them.
Group A: Lyon
Group B: Monaco
Group C: Spartak Moscow
Group D: Eintracht Frankfurt
Group E: Galatasaray
Group F: Red Star Belgrade
Group G: Bayer Leverkusen
Group H: West Ham United
Why were West Ham not in the Europa League draw?
As explained above, the Hammers' dominance has seen them comfortably make the knockout rounds. They would be hoping that they can avoid the big boys as we can see below. Barcelona take on Napoli and this would the the fixture to avoid. Borussia Dortmund and Sevilla have easy draws and can get West Ham later on.
FC Porto and Lazio are also two of the top teams David Moyes would want to curve. It remains to be seen what transpires from this but as for now, West Ham fans can relax and watch the KO round play-offs with their feet on the sofa to find out the potential teams they can get in the last 16 stages.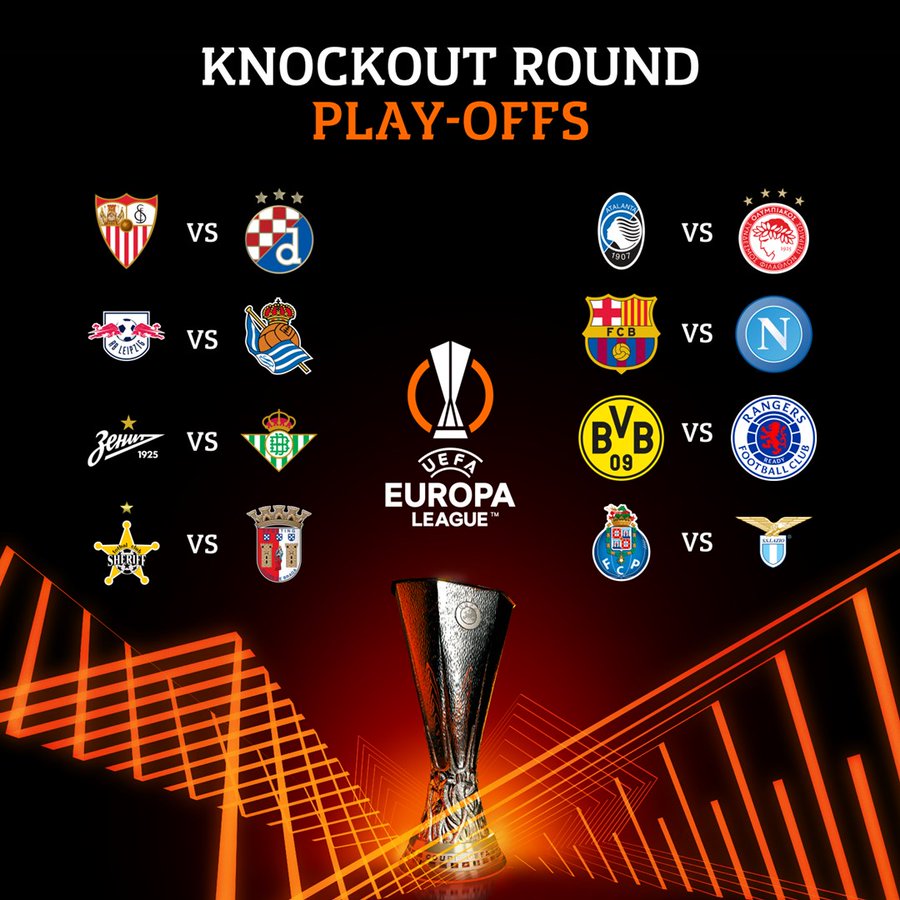 Comment on "Are West Ham in Europa League 2021/22?- Why the Hammers are missing from the draw" and let us know your thoughts on who will win this season's UEFA Europa League. Can it be West Ham or will it Barcelona?
For More stories like Are West Ham in Europa League 2021/22?- Why were West Ham not in the Europa League draw? , click here.
Follow us on Instagram and check out our YouTube channel to stay in touch with the latest happenings in football.