AI camera mistakes referee's bald head for football, ruins the whole game
Teams in major football leagues have a host of cameramen and technical crew on board to telecast a match live on television to their fans around the world. This luxury though is not available to a lot of not-so-rich teams, especially during the coronavirus pandemic, which has forced such clubs to get creative and take alternate routes in order to manage their finances efficiently. One such method adopted by these clubs is the use of robotic TV cameras. Through the usage of these AI cameras, football is tracked automatically on its movement, thus eliminating a club's need of employing multiple people required for the process of broadcasting a live match.
What is an AI camera football?
Mobile phones can't be expected to provide the quality of broadcast you'd need for a professional football match, and professional camera equipment requires money and personnel that can effectively use it. Plus, holding it yourself for more than 90 minutes is a tiresome activity.
This is where VEO comes in. They have developed a fully automatic camera that records a football match at 30 frames per second, at 4K resolution and covers 180 degrees of the field. It needs no manual intervention and tracks the football automatically.
For this AI camera football = referee's head
AI camera football were used by second-tier Scottish football club Inverness Caledonian Thistle F.C. to livestream their league match against Ayr United. Unfortunately for their AI camera, football was not its focus of attention. The camera mistook the bald linesman's head and tracked his movement instead of the ball.
The error ruined the experience of watching the match by fans of both teams, but football fans online saw the funny side of it as the incident was heavily shared and 'memed' on social media platforms.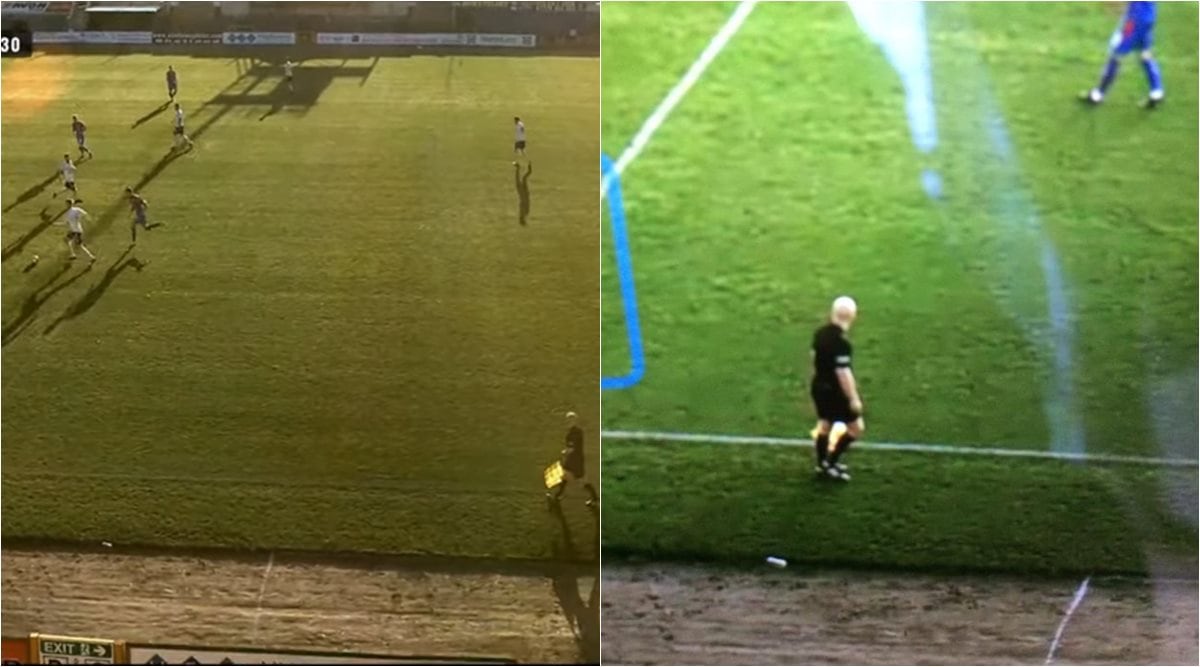 Technology, however advanced it may get, will always have glitches like this pop-up unexpectedly. Here's hoping that the camera company fixes this bug so that people can shave off their hair without having to worry about being followed by a camera through the entirety of a football match.
Follow Alley Sport on facebook, twitter, and instagram to stay up to date with the latest football content.